Latest in
---
Sustainability is a big and comprehensive concept, including green architecture, which preserves the environment, says MHDH co-founder
---
Further investments are required in data management and analysis, says Dictus
---
The event's media sponsors are Forbes Middle East, Daily News Egypt, Al Borsa, Youm 7, and Hapi newspapers, as well as the Economy Plus platform.
---
Activities of Arab Financial Inclusion Day resulted in opening of 1m accounts in Egyptian banking sector within 4 years
---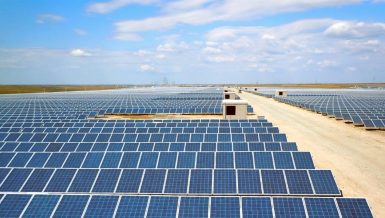 The roundtable aims to discuss key themes regarding the private sector and the government's vision to accelerate renewable energy growth and turn Egypt into a clean energy producer.
---
Average citizen to feel impact of growth through health care, sanitation, education
---
Lack of adequate funding has been a major reason for modest results achieved by many development initiatives launched by African countries, says Al-Saeed
---
---
Egypt adopted in 2015 the Sustainable Development Strategy: Egypt Vision 2030, but the question remains what the actual requirements are to achieve sustainable development. For his part, the former head of the General Authority for Investment and Free Zones, Assem Ragab, called for the need to provide indicators to measure the sustainable development plan adopted …
---
In order to be able to discuss sustainable development in Egypt, we must first be in agreement as to what sustainable development means. The scientific and international concept of sustainable development can be defined as development that meets the current needs of humans without compromising the ability of future generations to meet their own needs. …
---
Central Agency for Public Mobilization and Statistics (CAPMAS) will publish a new study every February to measure the government's progress in implementing the Millennium Development Goals (MDGs) and Sustainable Development Goals (SDGs), president of the agency Abou Bakr El-Gendy announced. MDGs are part of the development agenda supported by United Nations. El-Gendy said these focus …
---
Social insurances funds will work to increase their investments in EGX in upcoming period, says Ghada Wali
---
Investment opportunities in Egyptian governorates will increase Saudi investment and promote sustainable development, says President of the Federation of Egyptian Chambers of Commerce (FEDCOC).
---
---
By José Antonio Ocampo NEW YORK: I have been honored by World Bank directors representing developing countries and Russia to be selected as one of two developing-country candidates to become the Bank's next president. So I want to make known to the global community the principles that will guide my actions if I am elected — …
---
By  Michael Spence MILAN: Markets and capitalist incentives have great strengths in promoting economic efficiency, growth, and innovation. And, as Ben Friedman of Harvard University argued persuasively in his 2006 book "The Moral Consequences of Growth", economic growth is good for open and democratic societies. But markets and capitalist incentives have clear weaknesses in ensuring stability, …
---
End of Section