Latest in
---
Partnership aims to find most impactful ways to support music community
---
Total MAUs grew 31% Y-o-Y to 286 million, says report
---
Spotify stated in a press release that Egypt's growth rate for K-Pop streaming is 33%, followed by Vietnam 30%, and France 13%.
---
Last week, a Swedish rapper, Imenella did a cover for Amr Diab's 1996 hit Habibi Ya Nour El Ein as part of Spotify Singles initiative, says Boller
---
Billie Eilish's Bad Guy, came in second place after Senorita in Egypt. The pop artist's latest releases are also an international hit, with more than 500m views on YouTube.
---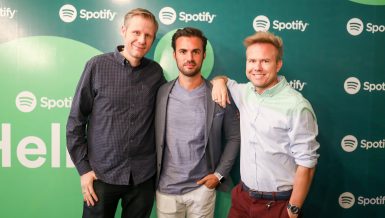 App includes over 40m songs, 3bn lists, 20,000 songs added daily, 87 million users pay subscriptions
---
---
Amazon is reportedly a month away from launching a new subscription-based music streaming service. Once licensing agreements are signed, Amazon will enter a crowded market dominated by Spotify and Apple Music.
---
End of Section