Latest in
---
Company intends to direct EGP 3.5bn investments to its projects this year, up from EGP 1.5bn last year, says chairperson
---
Mountain View owns a land bank in West Cairo estimated at 800 feddan divided into four projects, which makes it able to achieve its investment goals, Soliman elaborated, adding, "Mountain View's land bank is one of the largest in the Egyptian real estate market."
---
Company eyes EGP 8bn sales this year, says chairperson 
---
Chairperson and Founder of Mountain View – DMG, Amr Soliman, said, "the partnership came after our visit to Silicon Valley and headquarters of Google and Facebook to benefit from their experience in this field."
---
During Future Real Estate Investments: Opportunities and Challenges roundtable held on Wednesday, Soliman noted that some axes must be addressed before expanding real estate export, such as solving residency problems for foreigners, and the implementation of necessary promotional campaigns in targeted areas.
---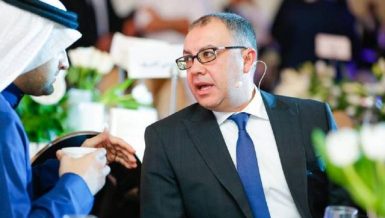 The company eyes EGP 5bn in sales of its projects by year-end, says chairperson
---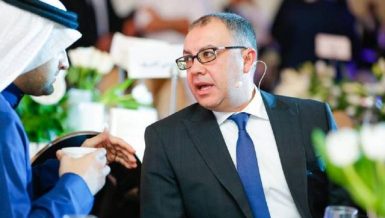 Mountain View eyes approximately EGP 8bn in sales of 1st phase of co-development in New Cairo, says Chairperson
---
---
"We must increase the issuance of an integrated plan for property export and coordination between all parties to promote this industry," he explained.
---
Soliman said in press statement on Wednesday that the project is located on an area of about 6,700 sqm in the service area in the compound.
---
Company preparing to launch Rhodes Island on 50 feddan in Ras El Hikma compound
---
During the 'Think Commercial' roundtable discussions held by Media Avenue and Window companies on Wednesday, developers agreed that the Egyptian market is attractive for investment in different sectors, but it is necessary to provide clear information on the size of commercial and administrative units and retail supply, as well as implement legislation prohibiting the change …
---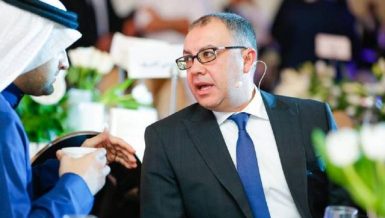 Mountain View plans to launch ready-to-occupy units in its existing projects in 2019 with expected sales of EGP 1.5bn, according to Amr Soliman, the company's chairperson. During a press conference held Tuesday, Soliman said that his company is keen on keeping 20% of the total of every project's units to be offered later at higher …
---
Mountain View is a leading real estate company currently focusing on its popular iCity project, with two locations; 6th of October City and Tagamoa, in addition to its Chillout Park project, also located in 6th of October City. Mountain View is working to offer prestigious housing units to its clients through unique concepts that address …
---
---
Creation of Suez Canal is a catalyst to build a new tourism hub, and Ain Sokhna particularly in the immediate future, says Head of Hotels (MENA) at Colliers International
---
Saudi Arabia remains strong supporter of Egyptian economy
---
End of Section