Latest in
---
Children who experience persistent allergies to cow's milk may remain shorter and lighter throughout pre-adolescence when compared with children who are allergic to peanuts or tree nuts, according to a study presented at the American Academy of Allergy, Asthma and Immunology/World Allergy Organisation (AAAAI/WAO) Joint Conference. "The relationship between food allergies and childhood growth patterns …
---
The event lasted 2 hours, 10 short films screened including Egypt's first animation, produced in 1937
---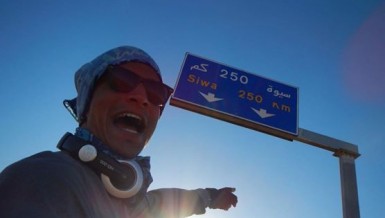 The downtown kids were running about the streets, creating sandstorms with their kicking and shoving. They were panting, sweating, kicking about a flattened can of coca cola. This game of football was held twice a week and the losers were to abide to whatever dare the winning team gave them. Sometimes they'd split themselves girls …
---
A little girl highlights the misery of the Syrian War and brings tears to people's eyes
---
We can learn a lot from children's TV shows, including about biodiversity and how to care for our planet. Here are nine cartoons and shows that inspired generations to fight for the environment.
---
The episodes of the new cartoon series have been extended to 12 minutes each
---
---
For the first time in the region, the service gives film and TV series lovers access to a variety of media for a monthly subscription of $10 (EGP 72)
---
About 230 street children from 19 countries are in Brazil to compete in the Street Child World Cup.
---
On the first Saturday of the year volunteers are invited to join to bring toys and wrap them prior to distribution among children in need of a present
---
Global "edutainment" brand KidZania opens in Cairo, with more than EGP 145m investments, to provide kids unique educational and entertainment experience
---
It is the time that the rest of Cairo dreads, knowing full well that from this day on traffic will double. A time of uniforms ironed, pencils sharpened and lunches packed: Egyptian kids are going back to school.
---
The edutainment concept of KidZania teaches children about the real world by learning about jobs, money and social responsibility
---
---
On my way home last Friday I saw 5 boys, couldn't be more than 14. They were running between cars in one of Zamalek's busy streets trying to catch a look at women driving in short skirts or low-cut tops. They regrouped after the raid ended next to my car, I opened up my window …
---
End of Section