Latest in
---
Meeting calls for achieving regional unity, Kuwait calls for stopping media campaigns
---
Gulf Cooperation Council states led the Arab world in terms of foreign direct investment (FDI) inflows during 2016, as stated by a report issued by Dhaman, the Kuwait-based Arab Investment and Export Credit Guarantee Corporation. The UAE topped the list with around $9bn, followed by Egypt and Saudi Arabia in second and third places respectively. …
---
"In accordance with our Islamic teachings," Morocco sends food products to Qatar 
---
Drop in oil prices worldwide is an opportunity for Egypt to get rid of fuel subsidies gradually, says Masood Ahmed
---
Qatar Stock Exchange rose by 3.19% and closed at 9,837 points, recording transactions of QR 911.153m.
---
GCC economies are highly vulnerable to global economic fluctuations
---
The attack took place on Sunday as the UAE takes part in Saudi-led coalition against Houthis
---
---
Hisham Ramez's comments to Reuters come in wake of reports alleging receipt of Kuwait's $2bn in deposits
---
By James M. Dorsey The adoption of a human rights declaration by the Gulf Cooperation Council (GCC) that was designed to shield wealthy Gulf monarchies including 2022 World Cup host Qatar from criticism by human rights and trade union activists is likely to increase pressure on the sports-focused Gulf state to significantly alter its controversial …
---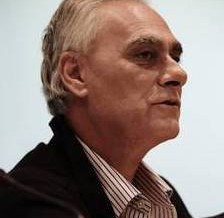 By James M. Dorsey Wealthy Gulf nations have agreed on measures to improve the working and living conditions of migrant workers who constitute a substantial segment, if not the majority, in a number of Gulf Cooperation Council (GCC) member states. The measures constitute a bid to fend off more far-reaching demands by human rights …
---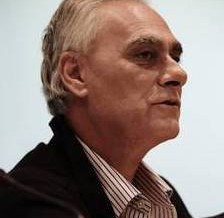 By James M. Dorsey Human rights groups and trade unions have stepped up pressure on Qatar to reform its restrictive labour system, and have expanded their campaign to include all six wealthy members of the Gulf Cooperation Council (GCC). The activists hope that Qatar may move quicker on promised reforms, given that the integrity of …
---
Oman and Kuwait are members of the energy-rich GCC along with Bahrain, Qatar, Saudi Arabia and United Arab Emirates.
---
the interior ministry in Riyadh said authorities had arrested 16 Saudis, an Iranian and a Lebanese in four regions of the country
---
---
A commander in the Iranian Revolutionary Guard Corps is accusing Saudi Arabia, Yemen, and the United Arab Emirates of supporting Somali piracy.
---
End of Section