Latest in
---
Completion of periodic maintenance of one of Idku's liquefaction units contributed to this hike, says source
---
CPPCC' chairperson visits Huawei headquarters, says source
---
SIS released a video showing "real conditions" of inmates in Tora prison
---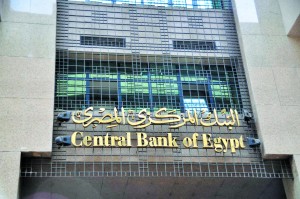 The CBE has issued a 364-day T-Bills auction worth €695m, due on 10 November 2020. Later, the CBE said it received 49 offers worth €851.5m from local and foreign financial institutions to invest in the auction, of which 36 bids worth €695m were accepted.
---
I believe the main deficiency we have in underwater archaeology in Egypt is the matter of showcasing the heritage we have; says Khalil
---
According to the curator, Intishal Al Timimi, a Black Nights curator who is also the head of the programme of the El Gouna Film Festival in Egypt, the special programme is most likely the largest of its kind ever screened at an international festival in Europe.
---
Paints market achieves EGP 15bn annual sales, this year saw 15% increase in exports, says festival head
---
---
Total exports of Egypt's furniture sector are estimated at EGP 30bn, says WoodShow director
---
Ain Sokhna is the most attractive area for tourism and industrial investment in 2019, says Inland Properties
---
LG believes in creating innovations that contribute to the sustainability of good lives, says Kwack
---
Bank aims at speeding up implementation of joint infrastructure projects in Egypt, says Rigterink
---
End of Section