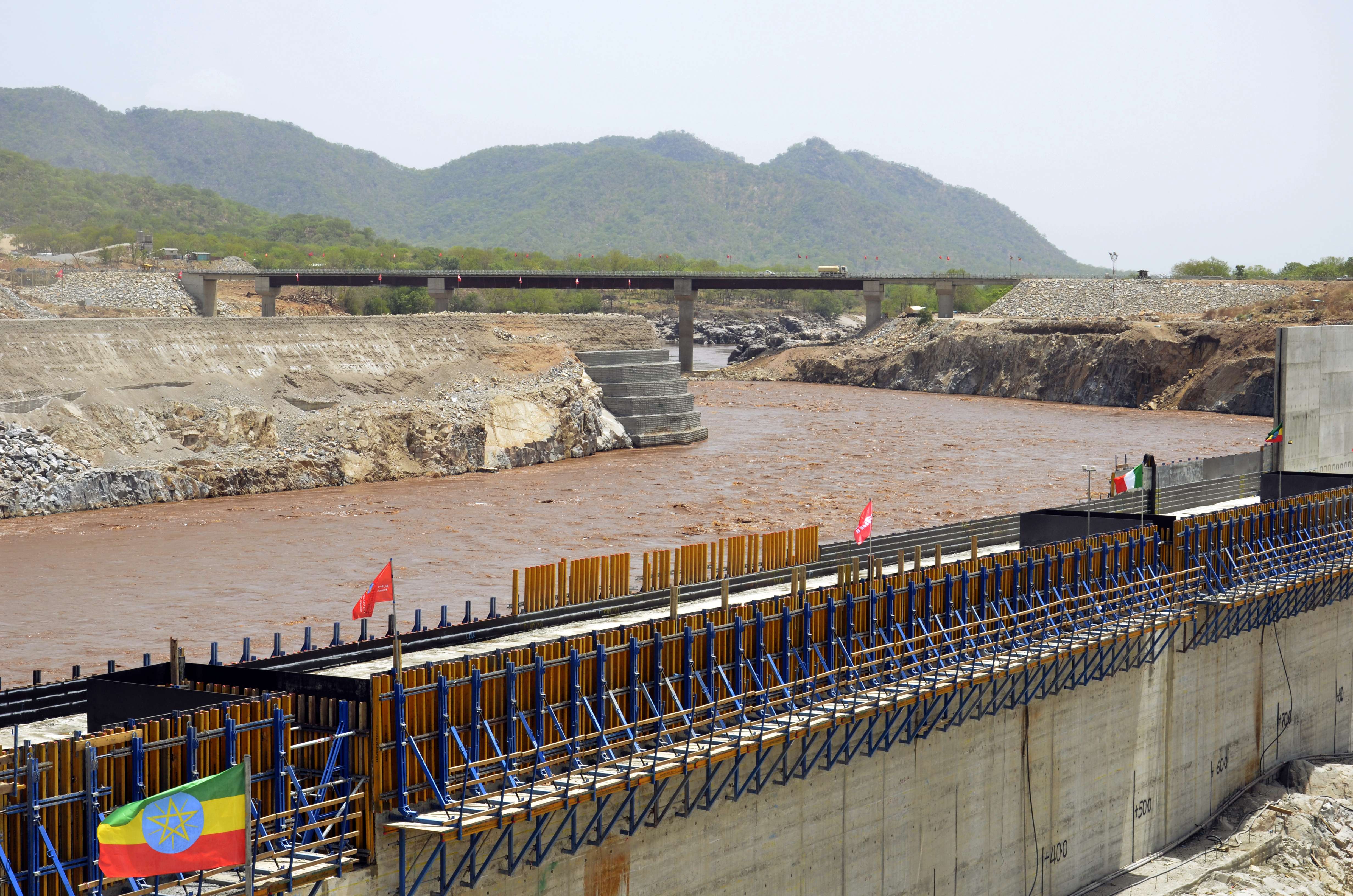 Egypt officially asked for the resumption of the tripartite talks on the use of the Nile water with Sudan and Ethiopia, the spokesperson for the Ethiopian Ministry of Foreign Affairs, Dina Mufti said on Tuesday.
Ethiopia agreed to the resumption of negotiations with Egypt and Sudan over the Grand Ethiopian Renaissance Dam, which is currently being built in the Blue Nile. The talks are to resume on the basis of seven points that Egyptian President Abdel Fattah Al-Sisi and Ethiopian Prime Minister Hailemariam Desalegn agreed upon in Malabo, Equatorial Guinea at the recently held African Summit.
One of topics expected to be discussed is the resumption of "the activities of the tripartite technical committee" which "was tasked with the implementation of the recommendation of the International Panel of Experts (IPoE)", as the Ethiopian Ministry of Foreign Affairs said.
The technical committee's activities were suspended last January.
According to Fekahmed Negash, the Boundary and Postboundary Rivers Affairs Directorate Director, the committee will "pick up where it left off to discuss the formation of a committee for conducting two proposed studies."
According to the Ethiopian Ministry of Foreign Affairs, these studies involve a hydrology simulation model and a trans-boundary social, economic and environmental impact assessment. The committee will include members drawn from all the three countries, and they will assign the contractors set to conduct the two studies.
Tripartite talks were previously held between Egypt, Sudan, and Ethiopia in November, December and January, but no agreement was reached.
Bilateral talks between Egypt and Ethiopia in February ended after failure to resolve key points of debate between the two countries.
The Grand Ethiopian Renaissance Dam has been a point of contention between Egypt and Ethiopia, as Egypt fears the dam will have damaging effects on its share of Nile water. Previous agreements made in 1929 and 1959 which guaranteed Egypt's share of Nile water were signed in Ethiopia's absence.