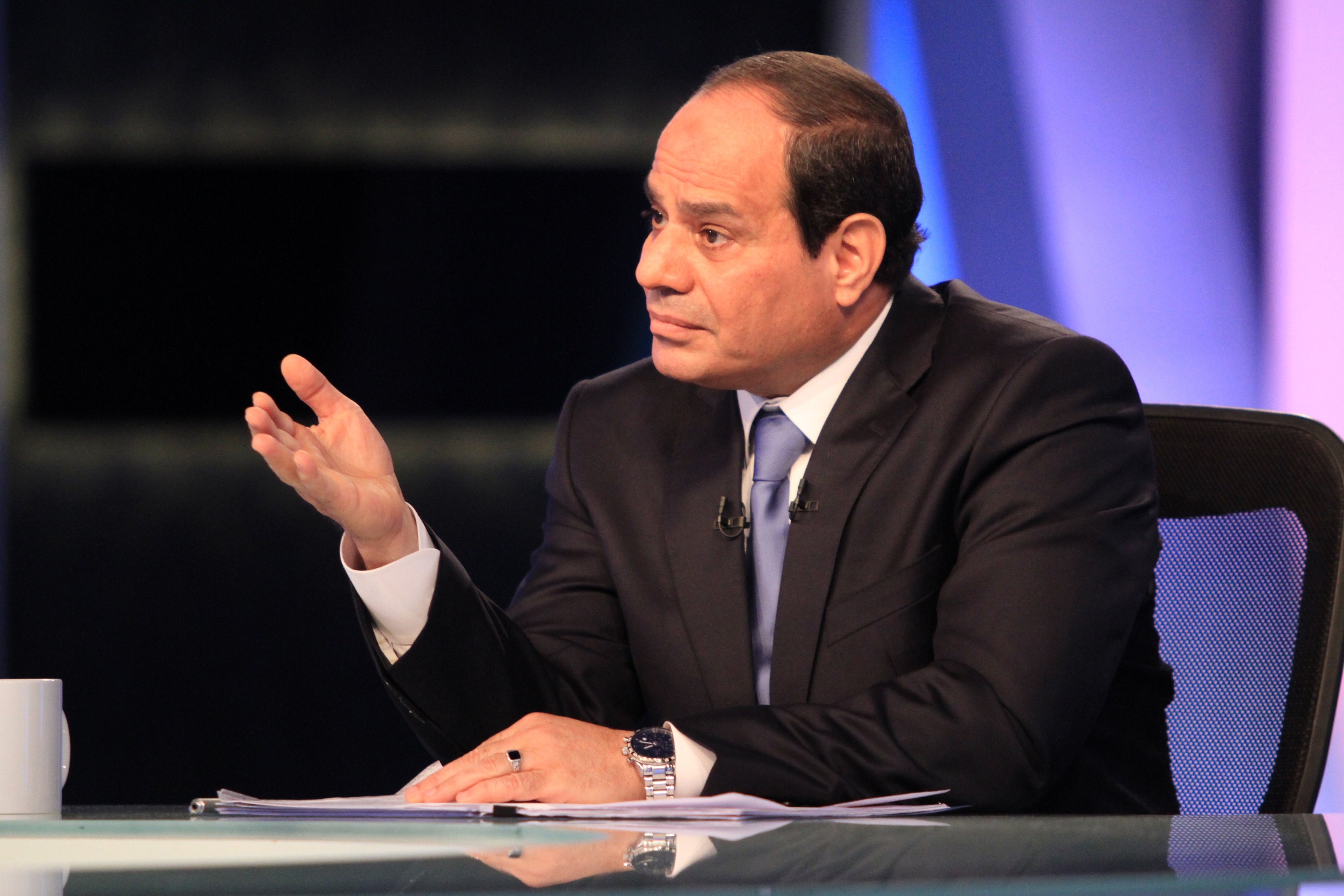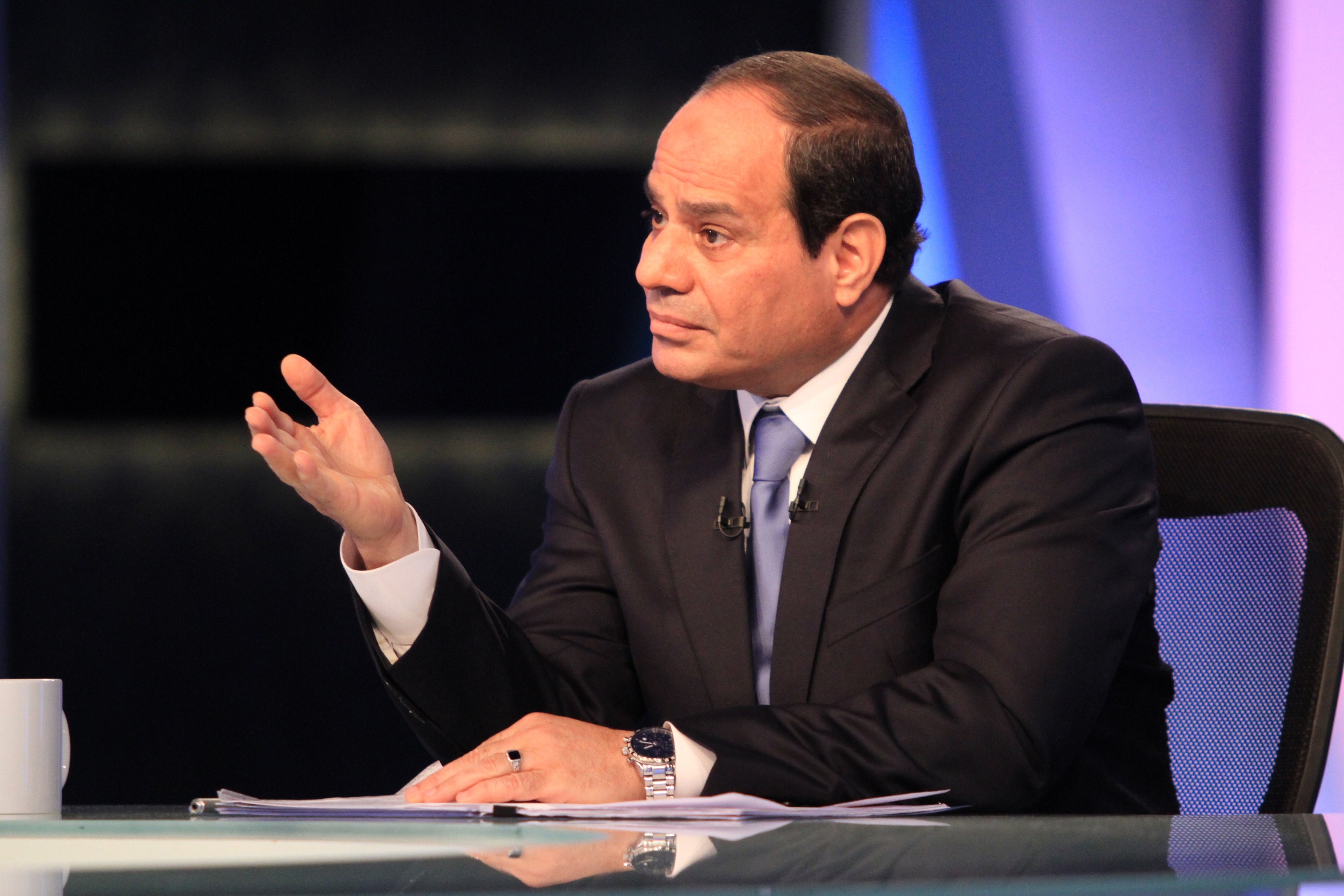 President Abdel Fattah Al-Sisi said there should be a "general frame to govern citizens' behaviour toward the state", in his Monday speech marking the one-year anniversary of the 30 June demonstrations that led to the toppling of former president Mohamed Morsi.
The president focused on economy, religion and "sacrifices" citizens should make for the country, urging that the government and citizens should combine efforts to combat Egypt's "grave" challenges.
All efforts should be directed toward an agricultural and industrial renaissance, he said, and toward reviving Egypt's political, economic and cultural strength.
"Egypt's difficult economic and security conditions are not a hidden matter," said Al-Sisi, adding that the government cannot abandon its responsibilities regarding these conditions, which can attract "desperate elements".
The president asked Egyptians inside the country and abroad to support reviving the economy. "This nation deserves sacrifice as it gave you the constituents of life," he said.
Al-Sisi said that the challenges are grave, but success is a realistic goal that can be achieved within two years.
"I accepted this mission, and I will not fail… But there is a price everyone has to pay to transcend this phase," he said. "Every Egyptian should have a major and effective role. There is no progress without work." The future of the nation and its children cannot be risked, he added.
 "We will show them through actions not words that there is something [in Egypt] worth living for."
Al-Sisi said that the government would legislate sufficient laws to deter those who want to do the nation and its citizens' security harm.
In June, the government had issued several laws, including restricting religious freedom of expressionand monitoring social media.
The nation will dispose every "outsider value" that contradicts the "real religion" and its ethical system, Al-Sisi said.
"We will correct religious discourse to purify it from obsolete ideas and to show how God intended it to be," the president stated. Religion is meant to call for coexistence and reject extremism and terrorism, he argued.
The president said that Egypt is confronting attempts to distort the image of Islam and to associate it with terrorism. "[Egypt] will always be the first in line to protect Arab nationalism and Islam."
History will record how Egypt protected Arabism and Islam, and prevented plots against the safety of the Arab region and the unity of its citizens, asserted Al-Sisi.
Egypt's Arab, African, Middle Eastern and international importance will be restored and there will be mutual Arab cooperation "in all fields", he said.
Following the completed first two steps of the roadmap, the president aims at achieving the third and final one, the parliamentary elections. The parliament should conduct its main tasks; supervision and legislation, and governors should provide basic facilities for citizens, according to Al-Sisi.
"Responsibilities should be clear, so that accountability and rewarding would be in place," he said.
Commitment, transparency and efficiency are general guidelines for the cabinet appointment. "In return, there should also be a general frame that governs citizens' behaviour toward the nation. This frame should include altruism, upholding the nation's interests, working, and sacrificing."
Al-Sisi pledged that the government would avenge those killed by terrorist attacks, and that their death would not be in vain. "On the first anniversary of the 30 June revolution, terrorism is still trying to stand in front of Egyptians' hopes and dreams… terrorism that does not hesitate to shed the blood of those fasting and children."
"The 30 June revolution retrieved the hopes of the 25 January Revolution, " he said. "We will build a nation for all, with a promising future for us and our children, a nation that balances between freedom and responsibility, and between the truth and commitment."
The 30 June uprising followed by the ouster of former president Mohamed Morsi on 3 July paved the way for then-defence minister Al-Sisi to rise to power. Entering the presidential elections with only one contestant, Nasserist politician Hamdeen Sabahy, Al-Sisi won 96.9% of valid votes, and was sworn in as president on 8 June.