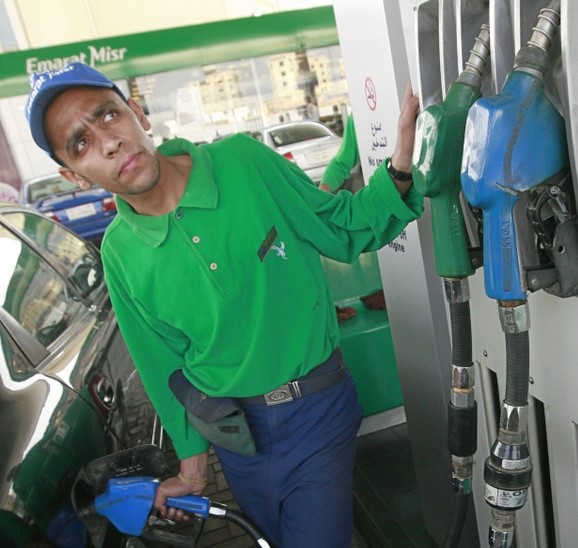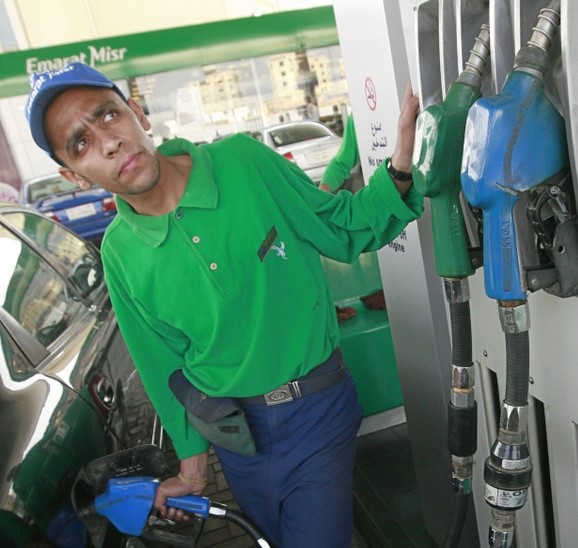 By Mohamed Adel
The consumption rate for 95-octane gasoline declined by 88% in the domestic market, and reached 5,000 tons in the first nine months of the 2013/2014 fiscal year (FY) as compared to approximately 43,000 during the year 2011/2012, according to a report issued by the Egyptian General Petroleum Corporation (EGPC).
The decline in consumption is expected after the government raised the price of a liter of 95-octane gasoline in November 2012 to EGP 5.85 from EGP 2.75, which happened in light of the stability of other forms of traded petroleum resources on the market, according to Medhat Youssef, an energy expert and former deputy head of the EGPC.
Youssef said that the 5,000 tons in the consumption rate for octane-95 during FY 2013/2014 was used by cars belonging to the presidency, cabinet, and embassies, whereas others who were using octane-95 moved over to octane-92 with octane booster added.
The price difference between a liter of 92 and 95 is approximately EGP 4. Owners of cars requiring octane-95 add half a liter of octane booster to every 40 liters of 92-octane gasoline, which gives the car the same capabilities, according to Youssef.
Youssef pointed out that a half liter of octane booster is EGP 33, and that the price of a liter of gasoline equivalent to octane-95 after octane booster has been added is EGP 2.75.
The Egyptian Customs Authority has allowed the private sector to import octane booser without interference from the EGPC. This led to a recovery in the market selling booster and a slump for sales of octane-95 after its price increase, according to Youssef.
Youssef stressed that it is not possible to cancel octane-95 from the market because there are numerous governmental vehicles consuming it, particularly the presidency's. The government began marketing octane-95 on the domestic market in September 1995, by Ministerial Decree No. 591[KE1] , Youssef said.
The use of octane-95 occurred based on the recommendations of global automotive manufacturers in order to attain optimal performance, according to the EGPC report.
The use of octane-95 in luxury cars improves the economics of fuel consumption, prolongs engine life, reduces costs of maintenance. If there was a shift back to the use of octane-95 rather than other forms of subsidised gasoline, there would be great benefits to the national economy, the budget, and social justice, according to Youssef.
Octane-95 is available at gasoline stations all over the country to meet demands for it, according to the report.