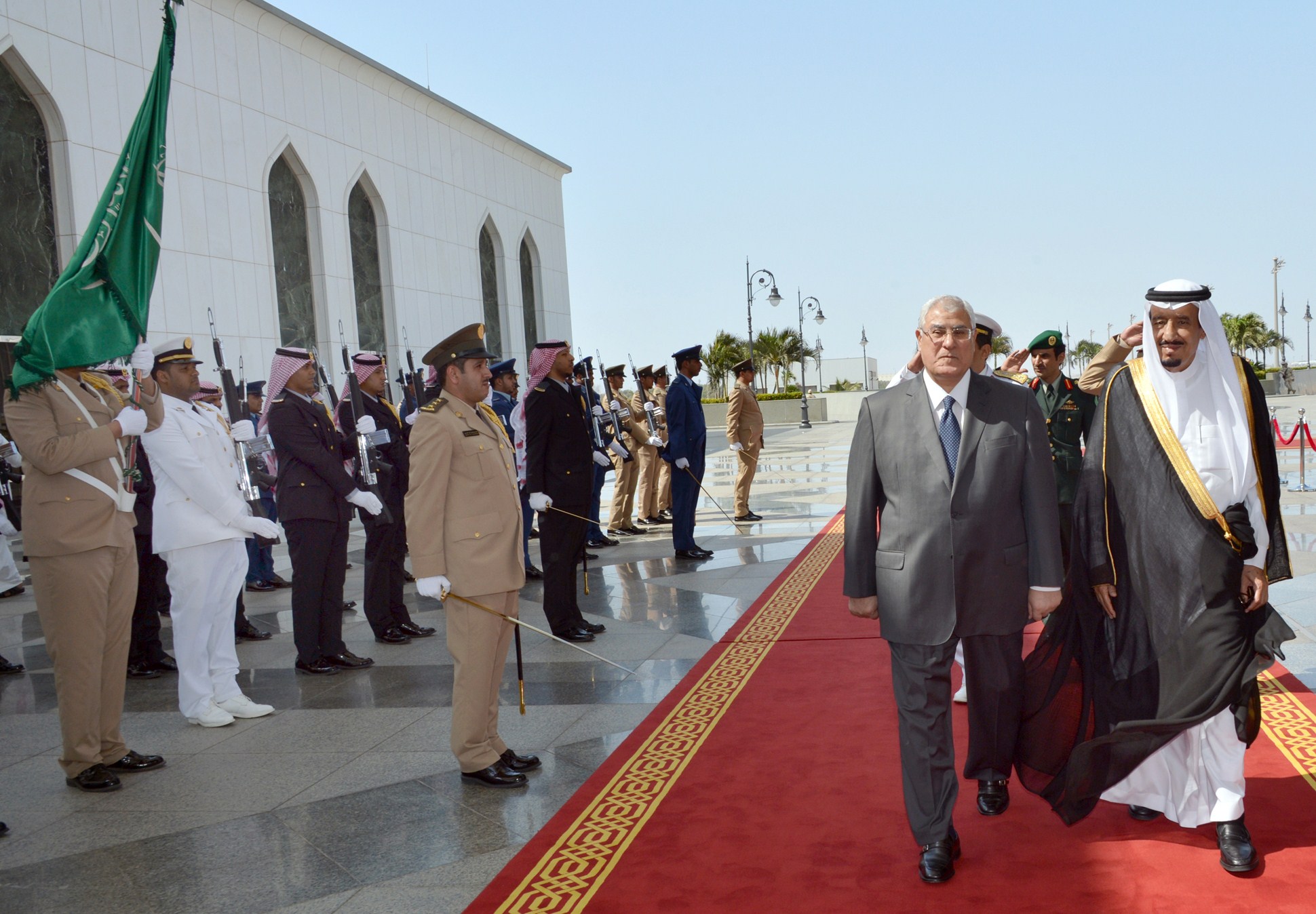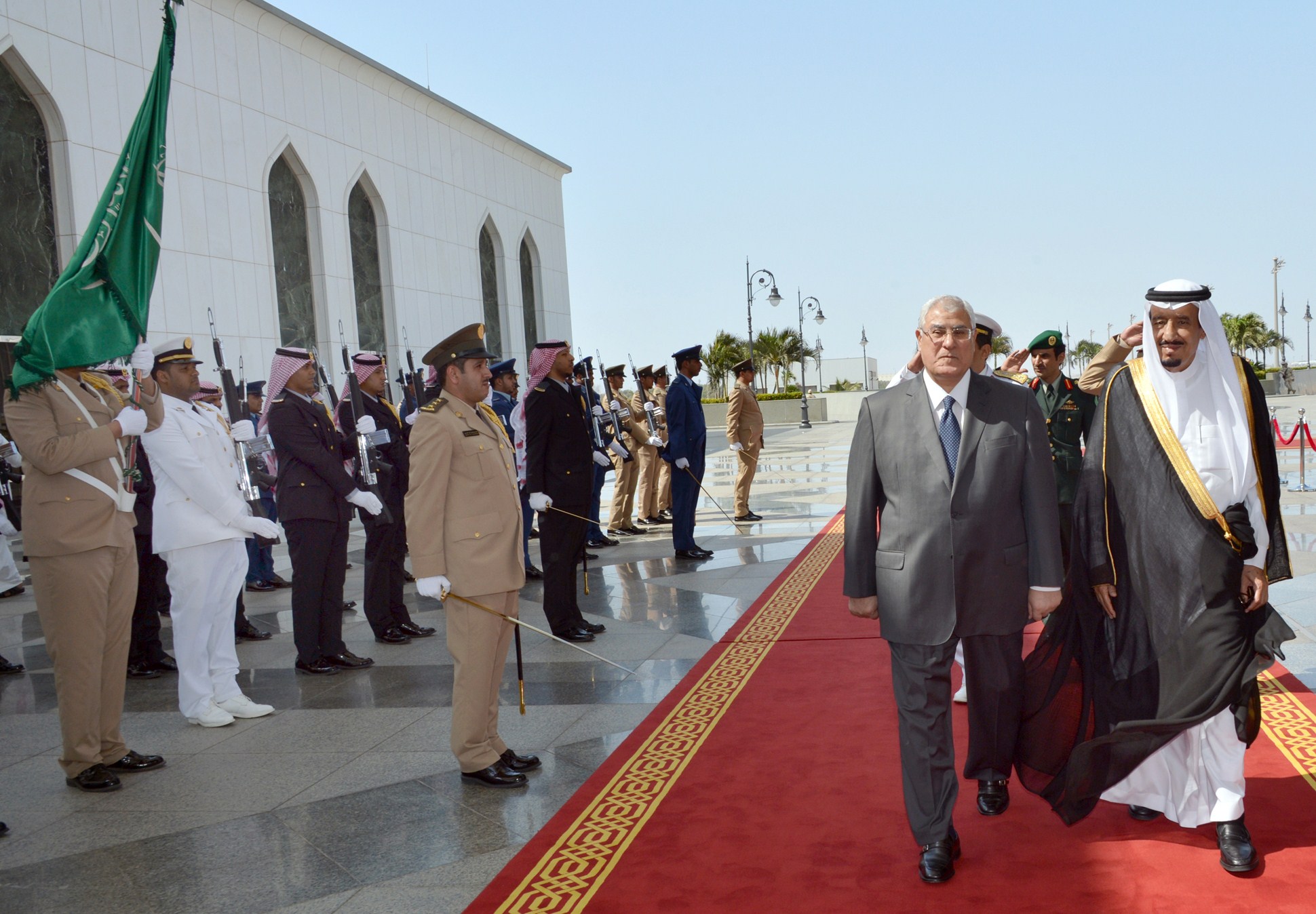 Interim President Adly Mansour arrived to Saudi Arabia on Monday, marking his first overseas visit since being appointed in July.
Mansour is scheduled to meet King Abdullah of Saudi Arabia before continuing to Jordan, where he will meet with King Abdullah II of Jordan.
The interim president embarked on his trips with a delegation of high-level officials from the Ministry of Foreign Affairs, including Foreign Minister Nabil Fahmy. Mansour's media advisor Ahmed Al-Moslimany also travelled with the interim president for his two-stop visit that began in Jeddah on Monday.
Presidential spokesman Ihab Al-Badawy added that Mansour would discuss bilateral political and economic relations with both Saudi Arabia and Jordan. Al-Badawy also said that Mansour and his delegation would "clarify and confirm" the "true image" of 30 June as a "popular corrective revolution" of the 25 January Revolution.
Mansour will also discuss potential economic support for Egypt with Saudi leadership. The Egyptian interim leader is also scheduled to meet Crown Prince Salman, the first deputy prime minister and Minister of Defence of Saudi Arabia.
During his trip to Jordan, Mansour is set to discuss bilateral relations with King Abdullah and issues facing the Egyptian community in Jordan.
King Abdullah of Jordan held talks in July in Cairo with the interim president, and the Jordanian head of state expressed support for the change in power. His visit to Cairo and meeting with Mansour was the first by a foreign head of state since the introduction of the interim government.
Interim President Mansour will follow his Saudi-Jordan trip with another set of visits to other countries "soon", according to the Ministry of Foreign Affairs, adding that one of those countries would be the United Arab Emirates.
Saudi Arabia, Jordan, and the UAE were all quick to support the change in power that ousted former President Mohamed Morsi and to recognize the interim government headed by Mansour, when Saudi Arabia pledged $5bn to Egypt in loans and fuel and petroleum products.