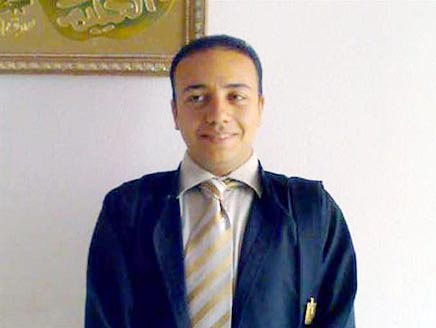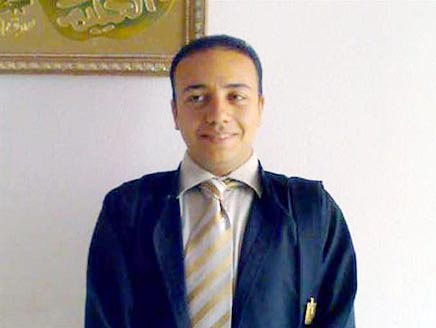 Shereen Al-Gizawy, the sister of Egyptian jailed in Saudi Arabia Ahmed Al-Gizawy, called on interim president Adly Mansour to see to her brother's immediate release.
"I demand President Adly Mansour to prove his goodwill towards the Egyptian people by defending the rights of Egyptians abroad," Al-Gizawy said in a Tuesday statement. Her remarks come ahead of Mansour's expected Gulf tour, which will include Saudi Arabia and the Emirates, the German Press Agency reported.
Al-Gizawy believes that there is a "media blackout" on her brother's case, which worsened after Saudi Arabia pledged $5bn to Egypt after the ouster of former President Mohamed Morsi in July. The money was divided into a billion in grants, two in loans, and two in fuel and petroleum products.
She also called on Saudi authorities to release "our brothers and sons in your prisons."
Ahmed Al-Gizawy is a lawyer who was arrested on 17 April 2012 while on his way to perform Umrah (minor pilgrimage) in Mecca but was detained at King Abdul Aziz Airport. His wife Shahenda was accompanying him.
He was convicted for drug trafficking, along with two other defendants in the case. One was an Egyptian national and the other a Saudi, all of whom being tried for alleged involvement in the smuggling of over 20,000 pills of the anti-anxiety drug Xanax into the Gulf country.
In January, Al-Gizawy was sentenced to five years in prison and 300 lashes by the General Court of Jeddah. Islam Bakr, the other Egyptian national was sentenced to six years and 400 lashes. A Saudi Arabian court accepted their appeals in February.
Al-Gizawy's arrest sparked widespread protests in Egypt, prompting Saudi Arabia to recall its ambassador and close its embassy and consulates in Egypt. The case has led to increased strain on Egyptian-Saudi relations.
Several protests have been held by Al-Gizawy's family and supporters, including one that was held on the one year anniversary of his arrest.