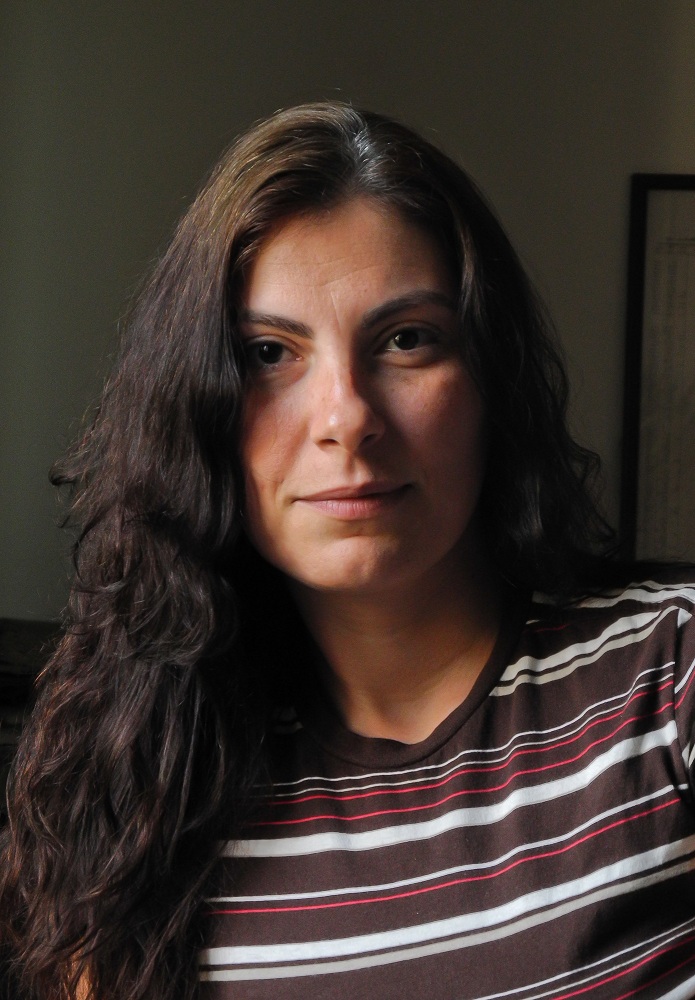 Samira Ibrahim is a young Egyptian woman, fed up with Hosni Mubarak and his regime; fed up with  the life she hopes for and knows she will never get in a country infested by corruption and favouritism; fed up with  an education she earned and is unlikely to use. She probably knew as little politics as most Egyptians knew prior to the revolution, and only wished for a better life.
Like millions her age, Samira went to Tahrir Square on 25 January 2011 demanding a better world for herself and her country. She chanted, calling for bread, freedom, social justice, and dignity along with the rest of Egypt. The only difference between her and the millions of Egyptians that were in the square is that Samira, along with a few thousand others, remained in Tahrir after Mubarak transferred authority to the military, a move we all wished we made after we witnessed (in shock) what SCAF did in the following months to the revolution. I, personally, loathed myself for chanting "The army and the people are one hand", and I am sure many Egyptians felt the same way.
One of the major incidents that made us realise that SCAF was not exactly the heroes we wished them to be was the Samira Ibrahim Virginity Test fiasco. Of course that was followed by many other incidents showing army brutality against Egyptians. Remember Maspero, cabinet clashes, the shameful blue bra incident, 8 April officers, and the list goes on.
But who destroyed the first brick in the fake wall of respectability of SCAF? It was Samira. The strong, persistent, and courageous Egyptian woman put SCAF in an awkward position, locally and internationally. It was because of Samira that SCAF was forced to apologise to the Egyptian people, and forced to "explain" themselves to foreign media. How naïve were we to expect that Samira would get an award from the US!
Samira is not a political figure, nor does she hold any title or position. She is not required to have certain opinions, or be politically correct. What she thinks or says on Twitter is irrelevant to the country at large. Her political opinions are her own, and whether she indeed said anti-American or anti-Semitic words, should not be taken into consideration in deeming her eligible for a courage-related award. And whether we agree with her opinions or not is also irrelevant; her courage is what matters here. She was supposed to be awarded for standing up for her right and her dignity in a life threatening situation, which is what she did.
She was subjected to terror to withdraw her case and God only knows what happened to her family or her friends. But she remained standing for her right as a woman to not be sexually abused by those who should be protecting her. What are the politics here? I never tried to find out what political thoughts such a woman has; her strength was enough inspiration.
Samira is not a politician, but President Morsi is. His outright insults to Jews, Americans, and US President Obama were overlooked when Secretary of State Kerry awarded him the US's support.
The US punishes a young woman who doesn't work in politics for being anti-Semitic (celebrating the death of Israeli tourists in Bulgaria), but awards a president in spite of his clear hate-speech and flagrant insults to Jews (calling them blood-suckers, warmongers, and descendants of apes and pigs). What kind of world do we live in?
If Samira were a political figure they might have forgiven her four (out of 18,000) tweets. If she has power like the Muslim Brotherhood, or if she were their backup plan like the military is, maybe her tweets would be excused for being "taken out of context" and a lame apology would suffice.
But she is not.
Samira has embarrassed the army, in a big way. The army cannot have that; they will not let her be awarded for disgracing them, and pushing them to the defence lines in front of the Egyptians or the West.
Since the army will not have that, its friend and ally the US will not have that either. Samira was the spark of outrage against the army, the first hint of a tarnished image, and the first woman to stand up to them. Given the fact that Egyptian army personnel are not exactly "tolerant" when it comes to their image (remember how outraged they were when protesters used foul language in their protests?); the Samira case affected that image tremendously. She brought down SCAF from the pedestal to the deepest hole in the ground.
But does it really matter whether Samira was handed that award or not? Does it really affect what she stands for? Does it make the army look better and does it erase what was done to her? Will we forget the virginity tests or the horror Egyptian female protesters went through? Is this US award relevant?
Samira is an inspiration of courage and an icon of the strength of Egyptian women. Whether you award Samira or not, her strength lives on in all of us.