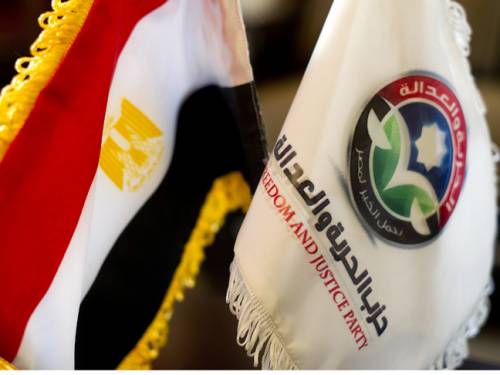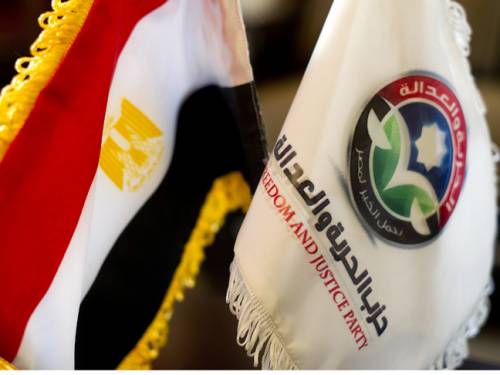 By: Nasser al-Azizi
Abd al-Rahman al-Shurbagi, a member of the Freedom and Justice Party's (FJP) High Council of the North Sinai, stated that the Muslim Brotherhood's Renaissance program is one that will serve all Egyptians, and seek to establish a constitutional democracy based on Islamic principles. He called on the country's citizens to take part in the project, considering its large size and its potential to affect the economy.
Al-Shurbagi's statements were made at a political summit held on Tuesday night in Sinai entitled: "Do Egypt's ruling powers have a serious plan for governance? Does the country's opposition have a plan of their own?" The summit was attended by a number of politicians, journalists, and political leaders from the FJP, Al Nour, Dignity, Reform and Development, and Sinai Future Bloc parties.
Shurbagi went on to say that the Egyptian people have not yet been trained to handle real democracy or to live within a system of undisciplined freedom. Khalid Arafat, Secretary General of the Dignity Party, commented that "these statements remind me of those of Hosni Mubarak, who said that the Egyptian people were not ready for democracy. Statements such as these are good news for the Egyptian people as they expose the true intentions of those who say them".
Political opposition activist Amad al-Balak stated that the National Salvation Front (NSF), with its wide array of capable leaders such as Mohamed ElBaradei, Hamdin Sabahi, and Ayman Nour, was far better equipped to lead the country than the Muslim Brotherhood, whose FJP counterparts have dealt with political opposition with pretentiousness and arrogance. He also questioned the Muslim Brotherhood's relationship with the United States, saying that those who cultivate relationships with the US must also do so with Israel, as US interests in the region are inherently tied to Israeli interests.
He added that the Muslim Brotherhood's leadership was unfit to rule Egypt, as the organisation's literature commands its followers to listen and obey. Those who are raised in such an ideology, he said, were unfit to lead even a small group of people, let alone a country as large as Egypt.
Mustafa Abd al-Rahman, Secretary General for the Salafi Al Nour Party North Sinai branch, said that a "renaissance founded on Islamic principles requires that those who launch it review its true meaning", pointing to parts of the program that include acceptance of loans based on usury as evidence of its incompatibility with true Islamic values. He added that although he does not consider the Al Nour Party a part of the country's political opposition, his organisation will always support the side of truth.
However, he said, if the Muslim Brotherhood stands on the side of truth then the Al Nour Party will continue to support them. If they deviate from the path of righteousness, Al Nour's support will end.