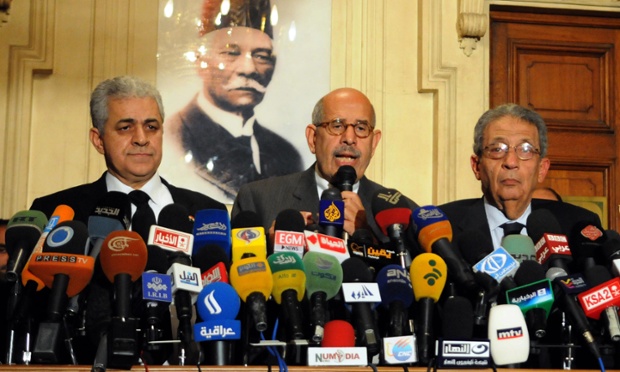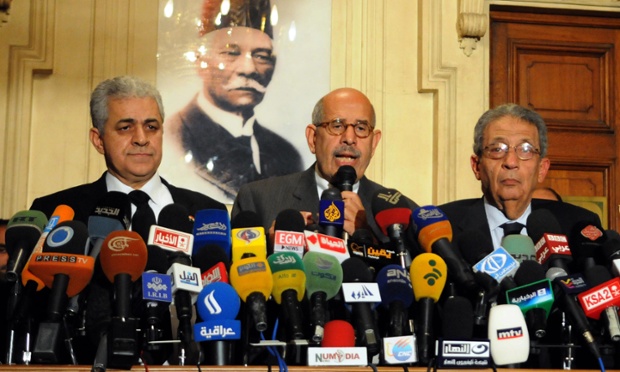 The National Salvation Front (NSF), Egypt's largest opposition bloc, says that it will boycott the upcoming parliamentary elections if the "demands of the nation" are not met.
The NSF held a meeting on Tuesday and published a statement which reiterated the demands of the bloc and stated that it would not participate in elections unless these demands are addressed.
Khaled Dawoud, spokesperson for the NSF, confirmed the plan to boycott the elections. He added that the party's "priority now is not the elections but to pressure the Muslim Brotherhood to make changes".
In Tuesday's statement the NSF outlined its demands, calling for a new prosecutor general, a politically neutral legal committee to review the constitution and the postponement of elections until there are guarantees of transparent polling with national and international observers.
The statement demanded a non-partisan government that can be trusted by all parties to be "efficient, impartial and bear the responsibility to solve the problems of the masses".
The NSF called on President Mohamed Morsi and the Freedom and Justice Party "to bear the responsibility for the economic and social deterioration suffered by the country in light of irresponsible intervention by the group in all aspects of the state".
The statement highlighted the need to "take serious measures to punish the killers of the martyrs all over the country and appoint judges to investigate all crimes of those responsible".
On Wednesday, NSF leader and head of the Al-Dostour Party Mohammed ElBaradei, through his official Twitter account, called on Morsi to "establish an independent commission with full powers to investigate barbaric torture against detainees". He added that "inaction is a crime".
He also said that Morsi's regime "has lost legitimacy and will bear the consequences. The people and the world will not stand silent".
The NSF statement also voiced the group's support for the Al-Nour Party's initiative to solve the political crisis. The Salafi party and the opposition bloc have met twice recently and have agreed on a unified vision.