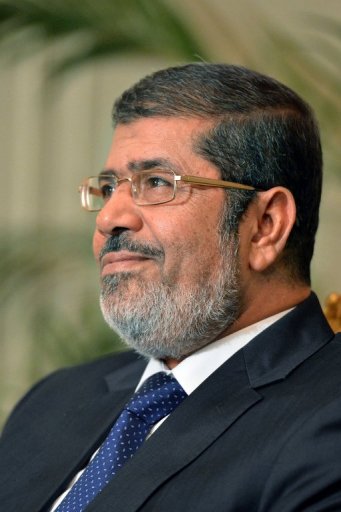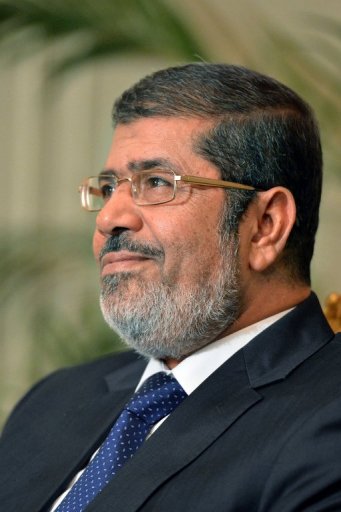 President Morsi met on Monday with representatives of the Ministry of Interior to discuss the current security challenges threatening the country.
The meeting was held at the Police Academy, located in New Cairo, where Morsi asked the police forces to deal "according to the law" with attempts to vandalise state institutions.  According to a presidential statement, Morsi also stressed the importance of respecting human rights and values while dealing with protesters and citizens in city squares.
General Mamdouh Hassan, an assistant to the Minister of Interior, said during the meeting Morsi  "boosted the morale of the police forces".  He added: "since the revolution, the police has been functioning under severe pressure and is exerting unprecedented efforts to keep security in the country."
Hassan said during Morsi's meeting with high-ranking police officers, the president asked them not to "exceed limits with citizens."  He also emphasized that implementing the law is "mandatory" at this stage.
"Any developed country in the world respects and implements the law despite any protests," he said.
Morsi's meeting with police figures comes two days after a video clip was aired showing a 48-year-old Egyptian being beaten, dragged and stripped from his clothes by Central Security Forces (CSF) in front of Itihadiya Palace. Hamada Saber appeared in the media while receiving treatment in one of the police hospitals and initially denied accusations of being beaten by the police before claiming that CSF members attacked him.
The presidency and the ministry of interior have issued statements of apology on the incident. The presidency said "it was painful" to see such events. A day later, a similar video clip was aired showing a girl grabbed by her hair emerging from the police vehicle which Saber was dragged into.
The two videos have sparked anger among several political groups, activists, and ordinary Egyptians.